Taking care of your future starts with you.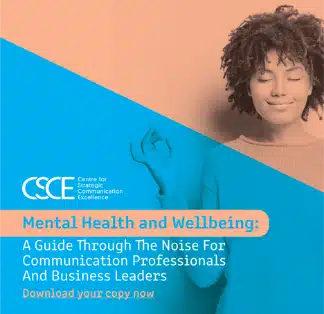 Mental Health & Wellbeing: A Guide Through The Noise For Communication Professionals And Business Leaders.
This resource has been developed to assist communication professionals and business leaders to take a leadership role in helping their organisations' workforce cope with mental health and wellbeing issues, recover and thrive in a post COVID-19 world.