Excellent Outstanding Inspiring Effective Supportive Impactful
Now let us help you
write your own!
With decades of experience in the industry, we've mastered the ability to teach effective communication techniques to working professionals in any industry.
Your gateway to valuable knowledge, insights and expert on-demand, virtual and classroom strategic communication training.
Become a member to access exclusive benefits, such as coaching, networking, 24-hour Ask a Question, career planning and more!


To develop professional communication excellence in people and organisations, we offer ideas from leading thinkers across communication disciplines.
The bottom line of effective communication
What People Like You Are Saying
" The Communicating ESG Impact was a fantastic course – Adrian has incredible experience that he very generously shared and was happy to tailor the course to what I needed for my work. I walked away with new ideas, reinforced knowledge that I hadn't touched on in a while and a renewed appreciation for the value communications can deliver in an organisation when done well."
Bonnie Szymczak
" It's honestly been a while since I've felt so energised about learning. The past two days have had a real impact on me. I think as I'm in a very green and relatively entry role, it is easy to fall into the trap of thinking I don't necessarily add a huge value to the business (succumbing to the thoughts of "anyone can do comms!") but your instruction and the course content has solidified that I do add value, and I can add more. I'm so excited to make my voice heard and to implement the strategies we covered."
Sophy Jones
" This course changed the way I thought about communication, and delivered on its promise to give me the skills to become a confident strategic communication practitioner. When I started the course, I had been a communication practitioner for 15 years but knew I had gaps in my knowledge that I needed to fill to progress my career. "
Juliette Elfick
" As an emerging communication professional I found the course extremely useful not only in understanding the profession and best practise but also understanding the framework and mindset needed to be successful in business communication. Also the application of the framework to a practical real world problem was very useful to my current role. "
Matthew Boland
" Sia is nothing short of inspirational. As soon as the course began I was incredibly engaged and fired up to learn. The course struck a wonderful balance of engaging but not stressful. Constant reassurance that this was a learning opportunity, not a time for criticism or "wrong answers" meant that I felt comfortable sharing my ideas for feedback. It was really enjoyable, and I am leaving feeling more capable, and excited to implement all that I've learned. "
Sophy Jones
" Thank you so much for taking us through the training over the last two days. It was a perfect start to my career in communications! The course was great. Sia is a wealth of knowledge and it was structured very well. "
Kelly Knight
" Sia was obviously an expert communications professional with a wealth of experience. Not all trainers are like that! I also found her to be very inspirational. "
Jo Tunbridge
" The trainer (Sia) was outstanding in providing relevant real time solutions to current leadership issues in a communications workplace. Her knowledge and friendly presenting manner encouraged relevant discussion around course units. This course was the most fun I have ever had in a course in my communications career. Thank you Sia! "
Natalie Velkoska
" Sia was an excellent, knowledgeable facilitator. I thoroughly enjoyed the course – the layout and structure, the content, the interactive nature, the course tasks, interacting with other participants – and I liked that there was a focus on us, as individuals. Too often in our roles we focus on serving, delivering for, others. We need to better promote ourselves and champion our own abilities. Thank you Sia – for your guidance, knowledge and expertise, encouragement, and pep talks! "
Alison McMeekin
" Sia was fantastic in her communications knowledge and delivery of the training modules. She made each aspect of the course easy to understand, and I am now able to implement the learnings in my role as a strategic communications professional. Through Sia's assistance, my knowledge and confidence has increased in regard to strategic communications. Huge thanks! "
Nicole Greentree
" I learnt so much in my two-day course with Sia! She tailored the content to best suit my needs and always offered excellent and relevant feedback. Sia was friendly and professional and kept me fully engaged over the course. "
Ahlanna Hayes
" This course was an excellent overview of the importance of taking a truly strategic approach to communication, and how to elevate and demonstrate the value of strategic communications within an organisation. The strategic communication planning process model provides a best practice guide to planning and executing successful campaigns and a great tool for talking to the business and executives about our process. Sia is an engaging and insightful facilitator and provided tailored and constructive feedback to participants. Thank you for an extremely valuable learning experience. I'm excited to begin using these strategies to bring greater value to our organisation. "
Kirsten Kachab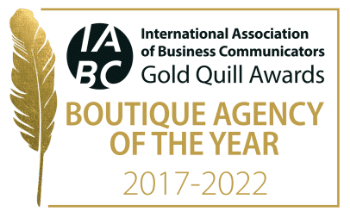 Words For Everyone To Thrive With