Strategic Communication Management 3: Business Leader (North America)
Demonstrate your business acumen by ensuring your communication strategy delivers on the business strategy.
Course description:
This one-day course is designed for communication professionals who currently occupy, or want to occupy senior leadership roles within organisations, and those who want to gain a better understanding of business strategy.
This course builds on senior communication knowledge and skills, providing additional development for change management, negotiation and influencing skills, advanced strategy planning, budgeting and financial management, and coaching skills.
What to expect:
Explore business and communication strategy 
Measure your strategy and apply business acumen
Get your stakeholders on board 
Put it all into practice by building your own strategy 
Who should attend:
This course will be of interest to those with a number of years of experience in the communication profession who occupy senior roles.
Career level: Strategic Advisor, Business Leader
Course outline:
Exploring strategy
Understanding business strategy and how communication strategy fits
Navigating a strategic planning process
Examples of good strategy
Measuring strategy and applying business acumen
Research and analysis as part of the strategy process
Applying the right measures to your strategy
Budgeting and basic financial planning
Demonstrating ROI
Getting your stakeholders onboard
Explore change and stakeholder management, the lessons to learn
Influencing and coaching through your strategy
Implement, embed and monitor your strategy
Putting it all into practice
Explore a case study and build a strategy
Develop a rollout plan
About the trainer
Adrian Cropley OAM, FRSA, IABC Fellow, SCMP
A certified strategic communication management professional and past global chair of the International Association of Business Communicators (IABC), Adrian Cropley is widely recognised as one of the world's foremost experts in strategic communication. He is the founder of the Centre for Strategic Communication Excellence and CEO at Cropley Communication. With a career spanning over 30 years, Adrian has worked with clients all over the world on major change communication initiatives, internal communication reviews and strategies, professional development programs, and executive leadership and coaching. Adrian was awarded the medal to the Order of Australia in 2017 for his service to the community and the advancement of the communication profession in Australia and was named an IABC Fellow in 2019.
Dates and times shown are in your timezone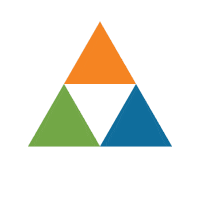 64f1ffdd5a4db9050945dac3