Strategic Communication Management 2: Strategic Advisor (Sydney)
Continue to build your value as a strategic advisor and explore how you influence the business and those around you.
Course description:
This one-day course continues to build your value as a strategic advisor as we explore how you influence the business and the people around you. Build your listening, advising and insight abilities with a number of useful tools and templates. The course covers a multidisciplinary approach to communication.
What to expect:
Step up your strategic approach in a changing stakeholder environment
Understand and develop your leadership capability
Build great relationships and get the best out of people
Develop your consulting skills
Influence others and build your strategic advisory skills
Who should attend:
Professionals working in strategic communication, corporate communication, internal communication, external communication, corporate affairs or public relations. Those leading teams, projects, or having to influence others within the organisation.
Career Level: Generalist/Specialist, Strategic Advisor, Business Leader
Course outline:
Stepping up your strategic approach in a changing stakeholder environment
Advising the business using the client relationship model
A new approach to strategic communication
State of trust and the context of relationships
Using audience insight to inform your strategy
Understanding and developing your leadership capability
Exploring your leadership profile and the profile of others you work with
How to continue building strong relationships and influencing others
Building great relationships and getting the best out of people
Emotional intelligence and the emotional competence framework
Coaching skills, giving and receiving feedback
Having tricky conversations
Develop your consulting skills
Three levels of listening
The power of questions
Taking the brief and understanding how to use this insight to inform your approach
Influencing others and building your strategic advisory skills
Understanding others, the various viewpoints
Power of influence using Logos, Ethos and Pathos
Understand why people come to you for advice and how you build your value
Be seen as the strategic advisor or trusted business partner in your organisation
Keep people coming back and understand where you can make the biggest impact on driving the business
About the trainer
Sia Papageorgiou FRSA, SCMP
Sia Papageorgiou is managing partner at the Centre for Strategic Communication Excellence. She's a multi-award-winning communication leader on a mission to elevate the value and visibility of communication professionals and help them become trusted, strategic, and in-demand advisors. Sia is opinionated about what our profession can achieve and believes communication professionals have the best job in the world. She's a certified strategic communication management professional, a Fellow of the Royal Society for the encouragement of Arts, Manufactures and Commerce, and past president of the Victorian chapter of the International Association of Business Communicators (IABC). She's also a past board director at IABC Asia-Pacific and is immediate past chair of the Global Communication Certification Council. In 2021, IABC Asia-Pacific named Sia Communicator of the Year and in 2022 she was awarded the prestigious IABC Rae Hamlin Award in recognition of her exemplary service in advocating the Global Standard of the Communication Profession and evangelising the power and possibility of communication.
Dates and times shown are in your timezone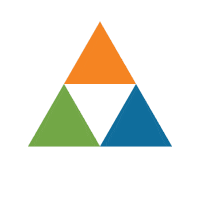 64f1ef335a4db90509450c0f