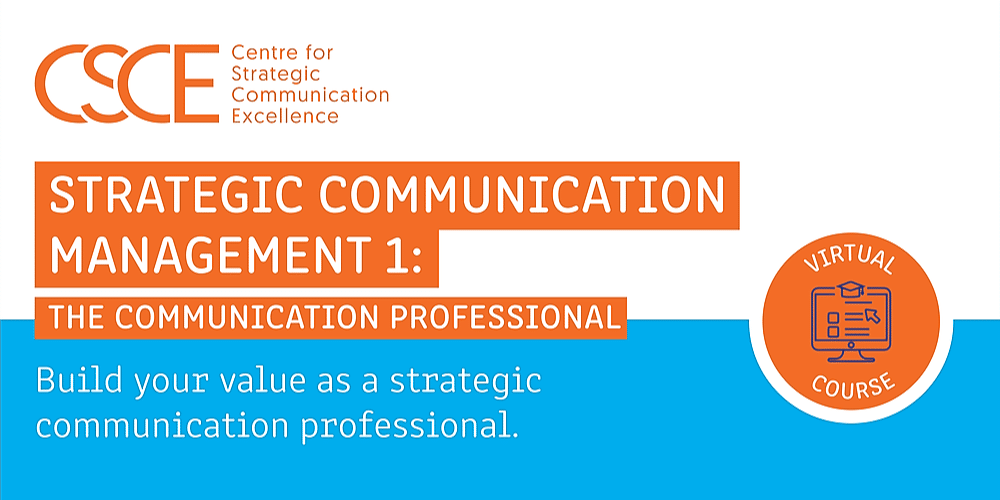 Strategic Communication Management 1: The Communication Professional (North America)
Build your value as a strategic communication professional.
Course description:
This two-day virtual course teaches communication professionals how to plan and implement communication initiatives grounded in business thinking that adds greater value to stakeholders and deliver business results. From analysing the business environment to defining needs, segmenting audiences and delivering measurable outcomes, you'll walk away with the tools and techniques to build your credibility as a trusted in-demand communication professional.
What to expect:
Develop your strategic planning and execution skills
Align your communication efforts with business outcomes
Build measures and develop ROI for your communication efforts
Develop a clear understanding of what drives value for stakeholders in today's communication environment
Increase your perceived value within the organisation
Who should attend:
Professionals working in strategic communication, corporate communication, internal communication, external communication, corporate affairs or public relations. Those leading teams, projects, or having to influence others within the organisation.
Career Level: Foundation, Generalist/Specialist, Strategic Advisor
Course outline:
Upon completion of this course you'll be able to:
Build alignment between business needs and communication outcomes
Know the elements of a strategically focused communication plan
Develop a clear understanding of what drives value for stakeholders and increase your perceived value within the organisation
Explore best practices, principles, processes and implementation elements designed to equip you with the knowledge and expertise to deliver business results
Analyse the business and communication environments to understand how that affects your plan
Develop research-based measurable objectives that deliver business outcomes
Identify, segment, and analyse audience characteristics that inform your strategic planning
Harness the power of preferred communication channels and connect with audiences at an emotional level
Deliver tactical implementation on multiple levels through multiple channels with a consistent, meaningful voice
Measure the effect of your work
Day 1
Overview of the strategic communication planning process
Understand the needs of the business
Align communication strategy with business needs
The steps in strategic communication planning
Defining business needs
Why it's important to align your approach with business needs and how to take a brief from an internal customer
How to convert a business need into a communication outcome
Setting SMART objectives aligned with business goals
The difference between goals, objectives and tactics
The difference between an output and outcome objective
Align objectives with business needs
Set measurable objectives
Defining your measurement approach
Output versus outcome measures
The difference between quantitative, qualitative and observational research
How to set a measurement approach
Audience segmentation and analysis
How to define and effectively segment audience groups
How to analyse audience characteristics, why it's important and how the analysis influences strategic direction
Day 2
Developing key messages
Why key messages are important
How to develop clear key messages
Explore and understand the need to create message maps to bring messages alive
Tactical Implementation
How to use audience insight and messages to inform tactical planning
How to determine the right channel mix to achieve results
Measuring the impact of your communication strategy and defining ROI
How to effectively measure results against objectives and define ROI
Explore example dashboards
Personal brand
The essential qualities of a successful communication professional
Understand your impact on others and the value of collaboration
Build your personal brand
Provide insight into your organisation and demonstrate your value
How to demonstrate value by providing insight at every stage of the process
Use insight to provide more opportunities for communication
Discover where and how you add value and look at where you spend your time (time/value audit)
About the trainer
Adrian Cropley OAM, FRSA, IABC Fellow, SCMP
A certified strategic communication management professional and past global chair of the International Association of Business Communicators (IABC), Adrian Cropley is widely recognised as one of the world's foremost experts in strategic communication. He is the founder of the Centre for Strategic Communication Excellence and CEO at Cropley Communication. With a career spanning over 30 years, Adrian has worked with clients all over the world on major change communication initiatives, internal communication reviews and strategies, professional development programs, and executive leadership and coaching. Adrian was awarded the medal to the Order of Australia in 2017 for his service to the community and the advancement of the communication profession in Australia and was named an IABC Fellow in 2019.
Dates and times shown are in your timezone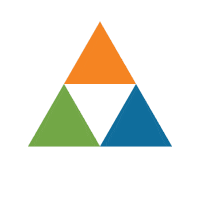 64f1f5565a4db9050945621f