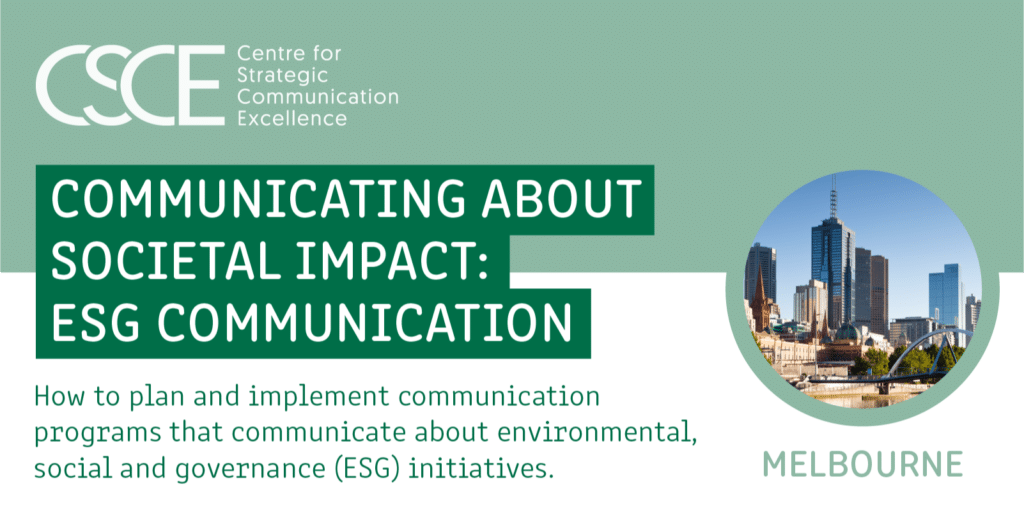 Communicating About Societal Impact: ESG Communication
How to plan and implement communication programs that communicate about environmental, social and governance (ESG) initiatives.
Course description:
This two-day virtual course reinforces the importance of developing and implementing purposeful communication and teaches communication professionals a number of practical ways they can improve the way they communicate their organisation's social impact and performance. Explore how to communicate with stakeholders more openly and build trusted internal and external relationships.
What to expect:
Align your communication efforts with ESG outcomes
Build measures and develop ROI for your ESG communication efforts
Increase your perceived value within the organisation

Understand what drives societal value for stakeholders in today's communication environment
Who should attend:
Communication professionals working in corporate social responsibility, government relations, issues management, strategic communication, corporate communication, internal communication, external communication, corporate affairs or public relations. Those leading teams, ESG projects, or having to influence others about ESG within the organisation.
Career Level: Foundation, Generalist/Specialist, Strategic Advisor
Course outline:
Upon completion of this course you'll be able to:
Build alignment between ESG and communication outcomes
Develop a clear understanding of what drives ESG value for stakeholders 
Know the elements of a strategically focused ESG communication plan
Mobilise employee ambassadors 
Explore best practices, principles, processes and implementation elements designed to equip you with the knowledge and expertise to deliver business results

Day 1
The changing stakeholder environment 

From sustainability and CSR to ESG
The state of trust and the context of relationships
Use audience insight to inform your ESG strategy
Find your ESG story 
The Communication Value Circle 
Communicating a purposeful culture

Integrate ESG into your communication

Communicating ESG metrics 
Build a top employer brand 
Align your mission, vision, purpose and values
Listen and respond to what motivates your employees 
Mobilise employee ambassadors 
Embrace digital dialogue 
Communicate your ESG messages on social media 
Activate social listening 
The highly social CEO (and other leaders)
Day 2
Build your ESG communication strategy  
Define your ROI
Align your ESG communication strategy with ESG business needs
Apply the right measures to your strategy 
Implement, embed and monitor your strategy
Get your stakeholders on board
Explore stakeholder management and the lessons to learn
Influencing and coaching through your strategy 
Put it all into practice 
Explore a case study and build an ESG communication strategy 
Develop a rollout plan
About the trainer



Sia Papageorgiou FRSA, SCMP
Sia Papageorgiou is managing partner at the Centre for Strategic Communication Excellence. She's a multi-award-winning communication leader on a mission to elevate the value and visibility of communication professionals and help them become trusted, strategic, and in-demand advisors. Sia is opinionated about what our profession can achieve and believes communication professionals have the best job in the world. She's a certified strategic communication management professional, a Fellow of the Royal Society for the encouragement of Arts, Manufactures and Commerce, and past president of the Victorian chapter of the International Association of Business Communicators (IABC). She's also a past board director at IABC Asia-Pacific and is immediate past chair of the Global Communication Certification Council. In 2021, IABC Asia-Pacific named Sia Communicator of the Year and in 2022 she was awarded the prestigious IABC Rae Hamlin Award in recognition of her exemplary service in advocating the Global Standard of the Communication Profession and evangelising the power and possibility of communication.
Dates and times shown are in your timezone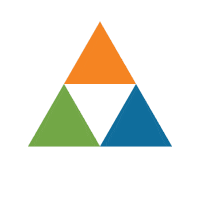 633c4bc26e2099d65af0a1ea